Blog
It's never too late to learn about AI and how it can improve education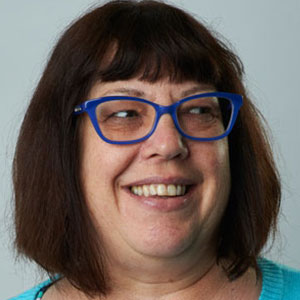 by
Sue Attewell
First steps in AI: how Jisc is helping colleges and universities start their journey on the right foot.
While AI tools proliferate around us, many institutions are only just beginning their AI education journey, and some still remain hesitant about taking those first steps. This is hardly surprising. The prospect of using AI and integrating it into the curriculum can be daunting, especially for those who lack the time, expertise and resources to explore its many uses.
However, AI has real potential to help educators better understand and meet the needs of their learners. From chatbots and digital assistants to adaptive learning platforms and predictive analytics, it has the power to transform the educational experience for staff and students alike.
Despite the complexities of the technology and the fast pace of its development, it's never too late to start embracing its power to positively impact teaching and learning.
Establishing an approach to AI
Before making any decisions on whether or how to use AI tools, the UK education sector needs to establish a clear fundamental understanding of how they work. To face the challenges and opportunities presented by the relentless pace of AI advances, colleges and universities need strong foundations on which to build their adoption strategy.
This is why Jisc is taking the lead in helping institutions understand and leverage the benefits of AI as part of wider digital strategies. By providing institutions with impartial, accurate advice on AI and its implications, we believe we can help reduce risk, cost and complexity, as well as accelerate the adoption of this enabling new technology across the sector.
As AI experts, my team and I are uniquely placed to work together with the education sector to achieve this. Through our national centre for AI in tertiary education, Jisc provides a range of resources – reports and primers, online courses, webinars and pilot projects – to give a solid grounding to institutions which may still be considering their approach to AI.
Starting the AI journey
Jisc's newly published AI in tertiary education 2023 report gives an overview of what AI can do for member organisations, where it can add the most value, and what to consider in order to implement it ethically. As well as summarising the types of AI applications available in education today, it offers insights into current and emerging use cases.
Updated quarterly, Jisc's Generative AI – a primer provides the very latest information on generative AI technology and tools, and their implications for education.
And Jisc's AI maturity model makes it easier for institutions to understand where they are, where they want to get to, and what sort of activities might be needed in order to progress towards effective AI implementation.
Increasing capacity, extending capabilities
These resources outline how AI can add value in two different ways.
By increasing capacity, AI allows a task to be done in a similar way but faster: marking assignments, for example, or automating timetabling and responding to student queries. As well as increasing the total volume of assignments that can be marked, it could also reduce the time spent marking. With a reduction in workload, educators can concentrate on higher impact, in-person tasks, leading to better outcomes and a more fulfilling, effective experience for learners.
The other way AI can assist educators is by extending their capabilities. By harnessing its powers of automation, AI can analyse and draw insights from data. Examples include learning analytics solutions which provide indications of students at risk of failure or dropping out.
Using AI ethically
If AI is to effectively enhance how people are educated, the ethical implications of the technology also need to be understood and addressed. Balancing the use of AI with academic integrity is becoming increasingly complex and – especially where data is involved - can raise particular issues around ethics, data use and privacy.
To help institutions decide whether a particular use of AI is right for its circumstances and learners, Jisc's guide, A pathway towards responsible, ethical AI is designed to help colleges and universities navigate such issues with confidence.
Jisc also provides a free mini MOOC to help members explore AI and ethics.
It's never too late to start
Many institutions and their staff are anxious about the rapid adoption of AI, but there is still plenty of time to learn about the technology and what it can do. The resources available from Jisc's national centre for AI are specifically designed to enable institutions to define a pathway towards appropriate, ethical use of AI, and to help staff lean into the technology.
Planning the AI journey and setting off on the right foot will help everyone benefit from the undeniably positive impact these tools can have on teaching and learning.
About the author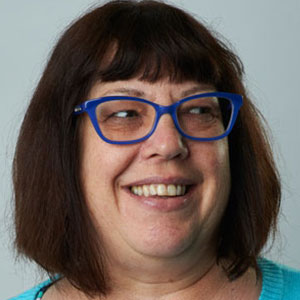 Sue Attewell
Head of AI and co-design
I co-lead the national centre for AI in tertiary education. The centre's primary focus is on developing the AI literacy and skills of Jisc members and supporting institutions in identifying and responsibly adopting relevant AI products.