Penetration testing
Evaluate and improve the security of your system or network by simulating real-world attacks.
With the continuing rise in cyber attacks, organisations have an increasing need for cost-effective penetration testing, which tests systems and networks against real-world cyber attack scenarios. You can mitigate cyber security risks and also comply with third-party standards, for example when you connect to public-sector networks, for GDPR, Cyber Essentials compliance or processing credit card payments (PCI-DSS).
We offer a penetration testing service, which helps you identify vulnerabilities, assess risks, and take corrective action, all at a cost-effective daily rate. All work is carried out by our in-house cyber security experts, who are experienced, trained and certified.
This service is provided on a time-bound or scope-bound basis, so you only pay for the days you need. This means it's cost-effective for you, and can be adapted to your needs and budget.
CREST-accredited
Jisc is a CREST-accredited provider of penetration testing.
CREST membership is an internationally-recognised badge of excellence in information security. 
How the penetration testing service helps
Evaluate your readiness against real-world attacks
During penetration testing, our experts mimic real-world attacks by looking for ways to circumvent your security systems and data using common tools and techniques.
We then provide a comprehensive report, helping you to determine:
Where your vulnerabilities lie – including how well your systems tolerate real-world attacks, and how successfully you detect and respond to them
What impact these vulnerabilities may have – and how likely they are to be exploited
What actions you can take to improve your security posture
How the service works
The penetration testing service process involves the following steps:
Performing reconnaissance
Identifying vulnerabilities:

Exploring vulnerabilities
Escalating privileges
Gathering information
Creating pivot points

Cleaning up
Reporting
Conduct varying tests according to your needs and budget
Because this is a flexible service, we offer varying scope and depth of penetration testing, making the service cost-effective for you. Our service could range from a straightforward evaluation of your external networks, to many hours of involved on-site manual testing.
Alternatively, you may simply be looking to have the security of an individual system or application tested before it is deployed, or you may be interested in the wider security of your network.
Either way, we can adapt our testing schedules to suit you.
Before testing begins, we can advise you on the level of service you are likely to need.
Why use Jisc?
We offer a very competitive member-only rate compared to commercial equivalents
Our expertise lies in testing the applications and systems our members use consistently such as VLEs and student and parent portals; the platforms and services only found in education and research 
We feed back our threat findings to the sector, for the benefit of the whole community
We also feed back our findings to software vendors so remediation can take place quickly and fixes can be rolled out across the whole sector
In collaboration with the SOC and CSIRT teams who manage security across the Janet Network, our sector specific threat intelligence is always current and industry leading
We understand the security challenges facing education and research, from the annual influx of new students, to networks across different campuses, devolved IT departments and legacy systems and software 
Our VAT-exempt cost sharing group discounts make each engagement even more affordable for education and research
Our security experts can offer workshops as part of an engagement upskill your internal staff to and enhance your testing and security capability for the future
What information would you need to provide?
Different forms of penetration testing mean you need to provide different levels of information about your systems. These include:
White box testing – where you provide full network information
Grey box testing – where you allow the attacker user-level privileges
Black box testing – where you provide no privileged information
Typically you will be required to provide information such as IP ranges, domains, URLs of applications, key systems and applications, and IP addresses and systems that should be avoided.
Further information
To find out more about the penetration testing service, contact your relationship manager or email professional.cyberservices@jisc.ac.uk.
Eligibility

This service is available to all Janet Network-connected organisations.

Use of this service is subject to adherence to the:
How to buy

Jisc has been appointed as an approved supplier on the Crown Commercial Services dynamic purchasing system (DPS). The benefit for our members in purchasing through the DPS is that it allows public sector buyers to procure an extensive variety of cyber security services from a range of pre-qualified suppliers.

Visit the Crown Commercial Service (CCS) website for more information. The 'how to buy' section gives full details for registering as a buyer and navigating through the process.

NB: The Jisc penetration testing service is not listed on the NCSC approved list since we are CREST accredited, not CHECK accredited.

The CCS runs regular webinars for customers explaining what and how to buy from the new cyber security DPS. See upcoming webinar sessions.
Service level description

Security

Please ensure your organisation understands and adheres to the security policy.

Hours of service

The service is available during the business day.

The business day is defined as Monday to Friday. It excludes 24-31 December, all English public holidays and also the Tuesday following the August public holiday.

Service description

A service providing organisations with manual penetration testing and consultancy.

Your responsibilities

You are responsible on an ongoing basis for:

Ensuring that Jisc has up to date contact details of a suitable representative from within your organisation and any changes in responsibility promptly notified
Ensuring the list of authorised users is maintained where automated testing is employed.

Charges

Charges will be determined during the discussions of the requirements between you and Jisc.

Request for service

Request this service by contacting the service desk on tel: 0300 300 2212 or via email: professional.cyberservices@jisc.ac.uk.

Service delivery time

You will be contacted to discuss requirements within three business days of receipt of a request for assistance.

Terms and conditions

Please ensure your organisation understands and adheres to the terms and conditions.

Escalation

If you are experiencing an issue with the service, and wish to escalate the issue please contact us via the service desk on tel: 0300 300 2212 or via email: professional.cyberservices@jisc.ac.uk.
Legitimate interests assessment
ISO certification
This service is included within the scope of our ISO9001 and ISO27001 certificates.
Read more about International Organisation for Standardisation (ISO) standards and view Jisc certificates.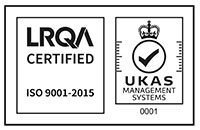 Cyber essentials
This service is certified by Cyber Essentials and Cyber Essentials Plus for its internet-facing infrastructure, including firewalls and routers, located in the UK.