Report
Assessment rebooted
From fixes to foresight: Jisc and Emerge Education insights for universities and startups.
The higher education (HE) sector has adapted rapidly to new practices across its entire operations, from learning and teaching to partnerships, validation, student support and facilities. 
Higher education institutions have, in a very short time frame, had to adapt their assessment practices to fit online delivery. In doing so, they have needed to ensure that the assessment arrangements are robust, guarding against academic misconduct while also ensuring the fair treatment of students who have had to submit their work in challenging circumstances.
How do institutions ensure that remote assessment is secure, verify the identity of candidates for assessment and ensure that they are not making illicit use of reference materials? 
We have identified five distinct approaches to summative assessment in this emergency period:
Trailblazing
Radical change to assessment at speed and at scale 
Innovative
Building on an innovation base and scaling it up 
Radical
Minimising stress in the student experience 
Flexible
Maximising fairness and flexibility 
Incremental
Adapting and extending familiar tools 
These approaches, and the challenges universities face in coming up with rapid and scalable 'fixes' in an emergency situation, reveal some of the tradeoffs institutions are having to make and the gaps in the current system. 
There are three key themes that we see as a set of minimum requirements for a well-designed digital assessment system in 2030. It must be: relevant, adaptable and trustworthy.
Find out more
If you would like to know more, please get in touch at edtech@jisc.ac.uk
About this series of reports
These reports draw on the expertise of leaders from HE, employers and startups, through Jisc – Emerge Education advisory groups on specific topics, including the future of assessment, the employability journey of students from non-traditional backgrounds, student recruitment in challenging times, employer-university collaboration and the student mental health and wellbeing challenge. Other reports in the series include:
About the authors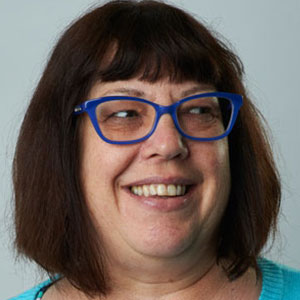 Sue Attewell
Head of AI and co-design
I co-lead the national centre for AI in tertiary education. The centre's primary focus is on developing the AI literacy and skills of Jisc members and supporting institutions in identifying and responsibly adopting relevant AI products.
Alexander Iosad
Head of engagement, Emerge Education
Michelle Pauli
Michelle Pauli editorial