Report
Jisc further education and skills strategy 2020-2023
How Jisc, as a trusted lifelong learning digital partner, will support the UK FE and skills sectors over the next three years.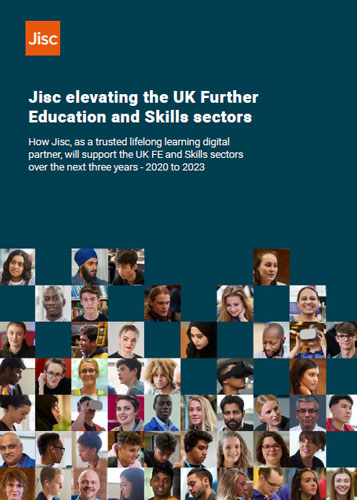 Our three-year FE and skills strategy aims to provide digital services that elevate the further education and skills sector's ability to serve people as lifelong learners.
Developed in response to member needs, the strategy will help steer and support further education providers across the UK on their digital journey.
Work on the strategy began towards the end of 2019 and has been refined to take account of the pandemic's impact on the sector, as highlighted by the joint Jisc and AoC research project, shaping the digital future of FE and skills, which began in summer 2020.