Innovation
Working with you to identify emerging technologies and develop them into the services you need.
Find a project
Take a look at what we're working on and find out more about services that are currently in development.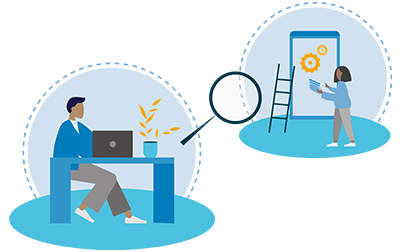 How do we innovate?
Our co-design approach to R&D is driven by the priorities of our members. Explore how we develop ideas and scale them up to benefit the whole Jisc community.
National centre for AI
Accelerating the adoption of artificial intelligence across the tertiary education sector.