Feature
Making the most of student feedback - the ultimate organisational essential
The 10th iteration of Jisc's Change Agents' Network conference (CAN) conference shone a light on quite how much has changed for students, the difficulties they face and the need for education providers to stay au fait with what life is like for students now.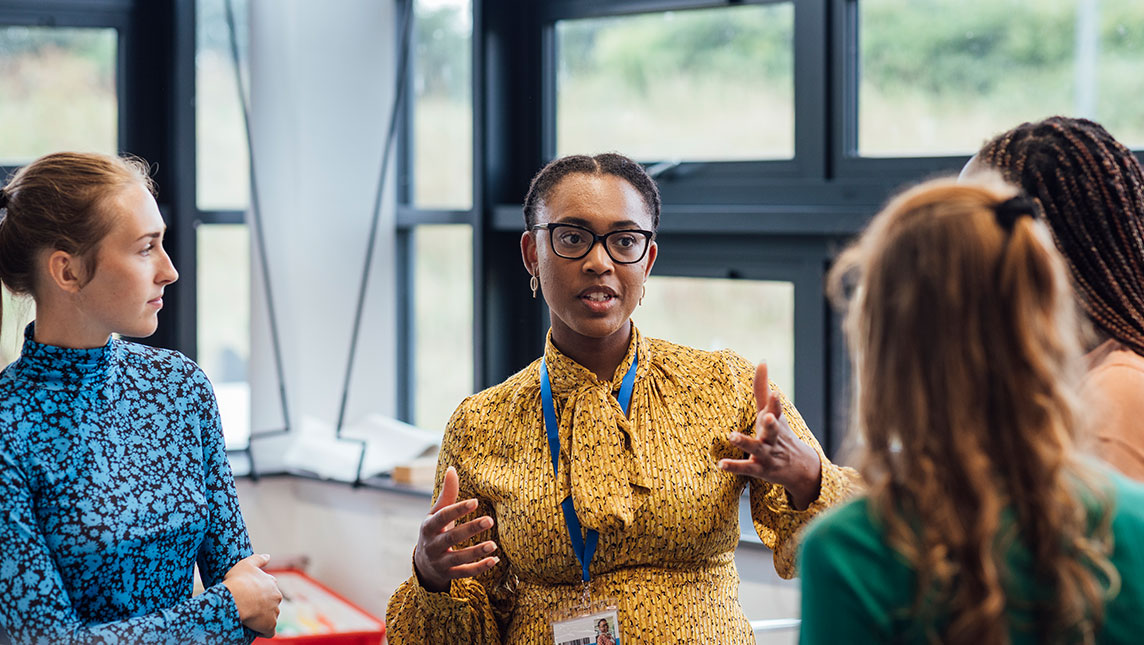 "These are not the same students we welcomed a few years ago: they have been through the shock of the pandemic, online study and exams, lockdowns away from home, the transition back to campus, adapting to blended learning, and now the cost-of-living crisis. "
Sarah Flynn, associate director of learning and teaching, learning and teaching innovation centre at the University of Hertfordshire, where the conference was hosted this year explains further:
"Many students are using the newly flexible delivery model to work extra jobs to make ends meet, or to avoid commuting costs and learn from home. Their wellbeing has been impacted and those effects will no doubt be felt for years to come. It's been tough, it still is tough and we need to listen to them now more than ever.
"I spoke to a particular student during a break at the conference, who told me that she now has mixed feelings about her laptop. During the pandemic, she relied on it heavily for work and to stay connected with family overseas, but now she is almost sick of the sight of it, understandably! The CAN conference is invaluable in that respect - it really highlights that every student experience is different and we heard from a vast number of them this year."
But engaging students can be difficult and it has become even more challenging of late. Students on panels or university committees have reported time pressures and struggles with commuting costs thanks to job commitments. Often, only the more privileged can attend such extra curricula activities. Suggestions among conference delegates included organisations offering free bus passes, paying students for their time and input, or making such meetings fully online.
There are, however, opportunities to be had. The keynote speaker at CAN was Tom Lowe, senior lecturer at the University of Portsmouth, who is also chair of researching, advancing and inspiring student engagement (RAISE) network. He is no stranger to successful student engagement and says that understanding student wants and needs all comes down to one thing, streamlining the approach.
"It can be easy to bombard students with surveys, making them less likely to engage and share feedback," he warns, explaining that keeping feedback communication clear and minimal but impactful can make students feel their opinions are valued and that the data is going to be used promptly to make a tangible difference.
"It is also important to be brave: get students involved in major projects, such as mental health strategies. I have spoken with universities in Canada where students are working with staff on projects supporting refugees and are delighted to be working with their university to drive positive change.
"So often, it is instead easier to get students involved with the 'fluffier' safe projects, but getting them involved in the bigger picture can have an incredibly positive impact."
So, how can universities acquire student feedback in a way that fuels student experience improvement? Tom has four key prompts:
Ensure staff are easily accessible and create an ethos where everyone's perspective is valued.
Reflect on how often the university is asking for student feedback. Look at the bigger picture instead of sending out dozens of surveys annually.
Think about 'feed-in' rather than feedback, engaging students at the start of their course, rather than at the end.
Make providing feedback interesting and less of a chore by thinking creatively about how we share feedback opportunities like surveys.
Sarah Knight, head of learning and teaching transformation at Jisc, has been involved in the CAN conference and established the CAN network a decade ago. Her enthusiasm for listening to students and acting on their feedback is strong:
"This year's CAN conference was fantastic. We heard from inspirational sector professionals and countless brilliant students about what they really need from their organisations."
A great believer in student engagement, Sarah is involved in Jisc's annual digital experience insights surveys, which give an accurate picture of how students and staff use technology, what is working for them and which aspects could be improved. She adds:
"Last year we heard from 33,726 higher education students, which provided invaluable insights for their universities and the sector as a whole."
Jisc is also running a working group for the development of a maturity model for digital transformation in higher education, and has released a framework for digital transformation in higher education. Speaking about this endeavour, Sarah says:
"We're working with the sector to help HE organisations navigate digital transformation in their own way, as each provider has its own needs and culture.
"Some might benefit from upgrading existing systems, while others might need to explore completely new ways of using digital to solve organisational challenges, and better engage students."
Tom Lowe concludes:
"If there's one thing the CAN conference proves year-on-year, it's that students really are agents for change, and that listening to them is vital."
Lucky then, that the conference is back again next year. This time, hosted by the University of Portsmouth.
Find out more